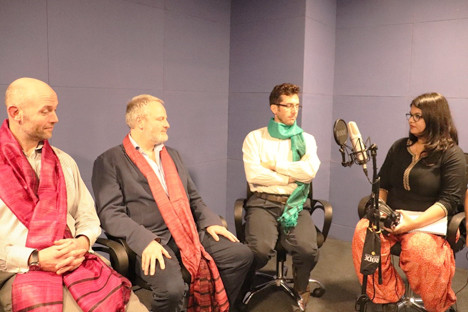 Today SNU Reel has invited Prof Sugata Hazra, Director, School of Oceanographic Studies, Jadavpur University, Kolkata and Prof. Robert Nicholls, director of Tyndall Centre for Climate Change Research, University of East Anglia
The discussion was based on Sustainable Development. The way in which students can be a part of the overall development of this project by making a better environment for themselves and their surroundings.
In democratic country like India, climate change has been a major concern and how media help to make it a major agenda to motivate people to work towards the Sustainable development for the betterment of every individual.
Migration has become another major concern and what can be some of the activities which can flourish in the coastal region in order to make it more sustainable.
Zero hunger, no poverty, good health and well being, quality education, clean environment, decent work and economic growth can lead us towards a sustainable and healthy lifestyle.
The above goals can be achieved if we all join hands together and work towards it.
After this discussion SNUites were reminded not to take climate change for granted.
Thursday, January 16, 2020
SNU campus, New Town