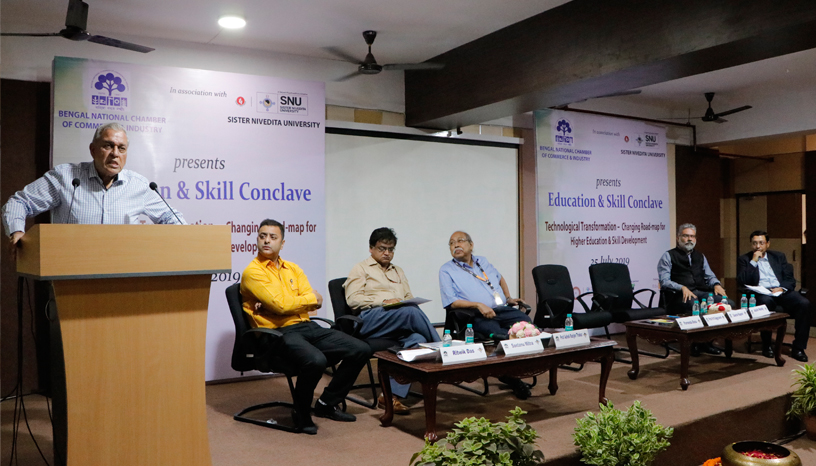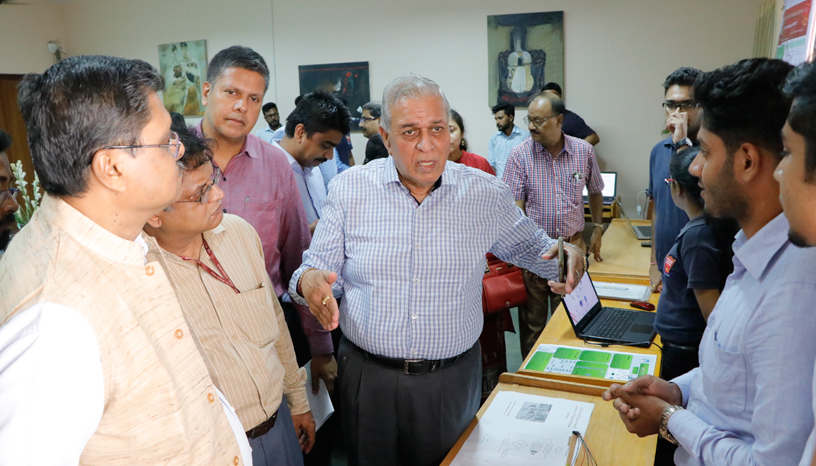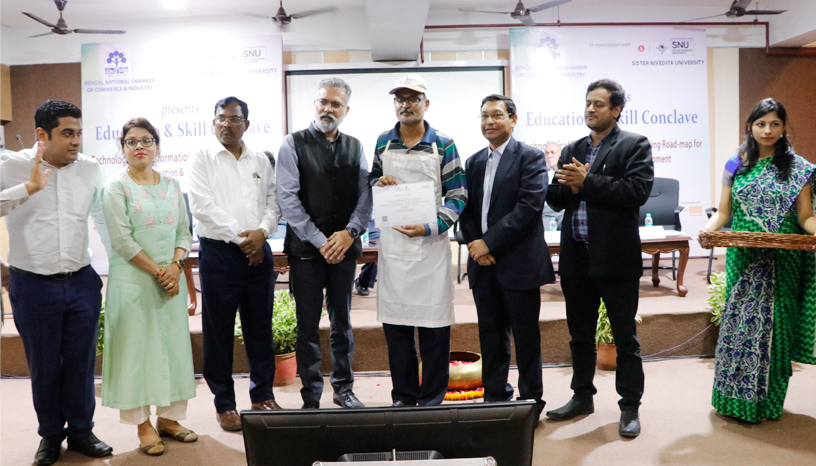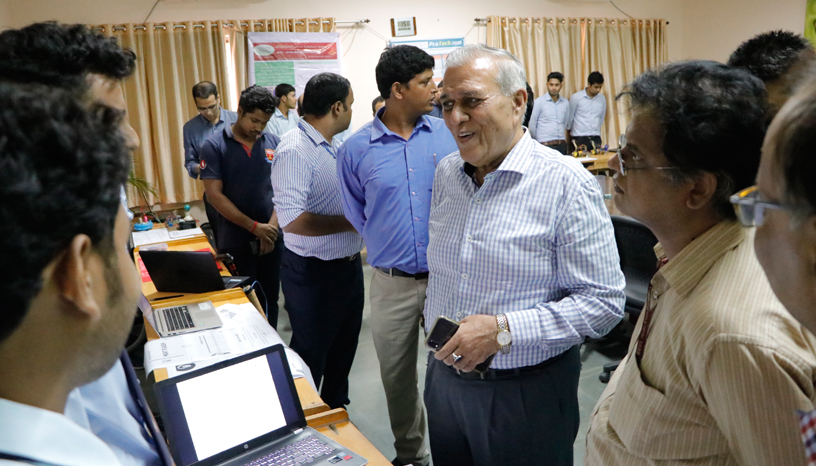 Education & Skill Conclave
Organized by BENGAL NATIONAL CHAMBER OF COMMERCE & INDUSTRY in association with SISTER NIVEDITA UNIVERSITY 25th July, 2019.
Theme: Technological Transformation— Changing Road-map for Higher Education & Skill Development
Sister Nivedita University (SNU) started its journey, just a year back, with the vision of redefining young minds for a promising tomorrow. And to keep up pace with the ever changing and developing faces of technology, SNU is proud to have organized this event in association with Bengal Chamber of Commerce & Industry.
Prof. Ashoke Ranjan Thakur, Vice Chancellor of Sister Nivedita University addressed the dignitaries with his Welcome speech.
"Technological Transformation" and how it is effecting Higher Education and Skill Development of students, was addressed by Mr. Nirupam Chaudhuri, Regional Director of NASSCOM.
The occasion was graced by Mr. Santanu Mitra, Addl. Development Commissioner, Office of DC(MSME), Ministry of MSME, Govt. of India, Shri Gaurav Kapoor, Senior Head- Industry Partnership, CSR Engagements, Media & Advocacy, NSDC and Prof. K K Aggrawal, Chairman of NBA as Guests of Honor.
A vote of thanks was deliberated by Shri Suvro Chandra, Sr. Vice President of BNCCI.
An exhibition was held at Techno International New Town where B.Tech students from different colleges of TIG showcased their creations in Engineering field. Mr. Santanu Mitra, Addl. Development Commissioner, Office of DC(MSME) was vividly impressed with a few of those work and commented that they can be "patented" for.
The program was not only enlightening with discussions by the dignitaries, it will also conferred certificates to RPL candidates Mr. Biplab Pakhira, Mr. Chanchal Mondal, Mr. Prasenjit Nandi, Mr. Ashok Bhowmick and Mr. Saroj Gayen. Executive members of BNCCI did the honour.
As the Co-founder and Managing Director of Techno India Group and Chancellor of Sister Nivedita University, Shri Satyam Roychowdhury says – "At SNU, the intention is not to offer just employment opportunities, but to create innovators, up-skill aspiring entrepreneurs and business pioneers to leave a legacy". To keep up to this visionary, this Conclave would definitely prove to be a roadway to keep up with the changing faces of Higher Education and Skill Development.
Thursday, July 25, 2019
SNU campus, New Town