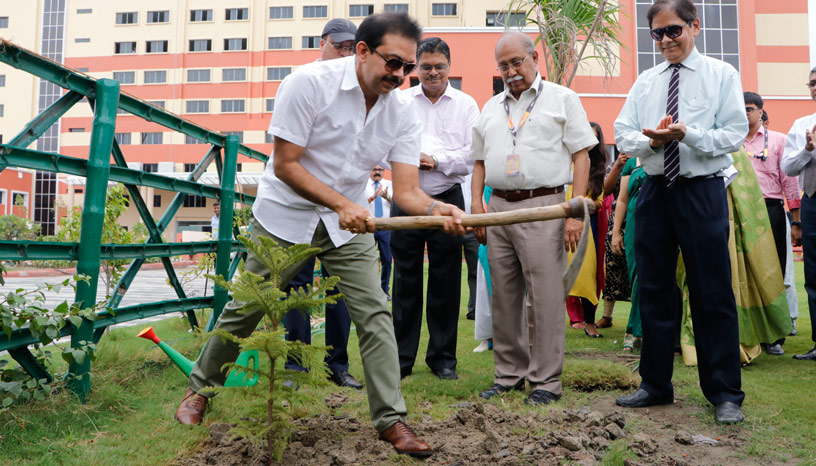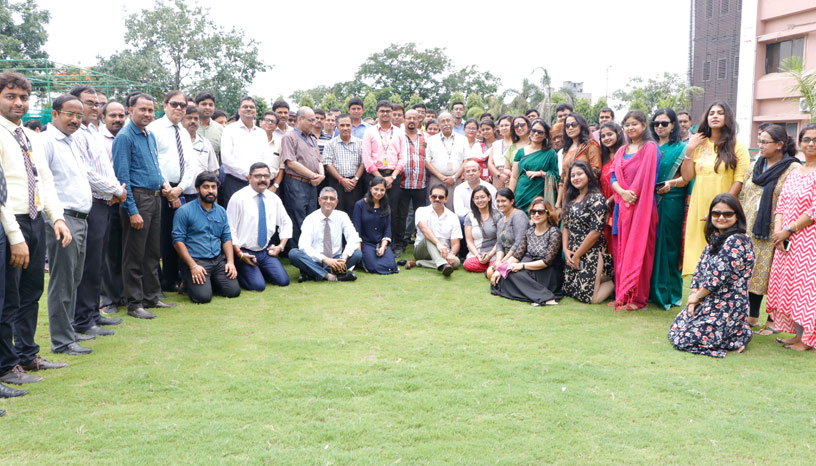 Techno India Group & Sister Nivedita University Celebrate GO GREEN DAY
a Tree Plantation Program at SNU and all Institutes of Techno India Group simultaneously on 12 July, 2019 at 12:30 pm Today 'GO GREEN DAY' is celebrated by Sister Nivedita University and all Institutes of Techno India Group across the state. It was a small gesture of gratitude to Mother Nature from mankind.
The event was graced by Mr. Raju Das, IFS Chief Conservator of Forests, Conservation & Extension West Bengal, CEO, West Bengal Eco Tourism Board, Managing Director, West Bengal Wasteland Development Corporation Limited as the Chief Guest.
Also present were Founder and MD, Techno India Group and Chancellor of Sister Nivedita University, Mr. Satyam Roychowdhury and Vice Chancellor of SNU, Prof Ashoke Ranjan Thakur, Director of Techno India Group, Mr. Atanu Raha along with other dignitaries, faculty and staff members of the University.
Friday, July 12, 2019
SNU campus, New Town